About Us
Thebowlshop has been in the retail and wholesale trade of fashion sportswear since 2018. We pride ourselves on our ability to deliver the best prices, most varied selection, and finest service for well over 3 years. Our goal has and always will be to earn the trust and satisfaction of our customers. We understand that this means providing the perfect combination of competitive pricing, an honest and reliable corps of customer service.
Our success over the years can be attributed to our loyal commitment to our customers. Whether you're shopping with us for the first time or are a valued repeat customer, we're here to make your shopping experience as easy, reliable and especially fun as possible. But equally as important to us is that you are comfortable and confident in shopping with us. You can always reach out to our professional customer service department online or, for a more personal experience, by telephone.
Remember, all transactions are digitally encrypted using the latest technologies and we never, ever share your information.
HOW OUR CLOTHES ARE MADE?
We want you to feel good about wearing our clothes and using our products — not just because they offer you a way to show your
support for animals and the environment, but also because they're ethically and responsibly made.
Being transparent about our manufacturing process is important to us, so here's everything you need to know about how our clothes and products are made.


MADE TO ORDER, NOT TO WASTE


We are an online store and we
ship our products internationally. At first glance, that may seem to undermine our commitment to operating in an environmentally friendly manner.
But consider this:
Traditional brick and mortar stores generally require goods to be shipped to them from long distances, they may regularly throw out or shred products they don't sell, and their customers drive to their locations to shop.
Unlike most clothing brands, to the best of our ability, we print our clothes on demand.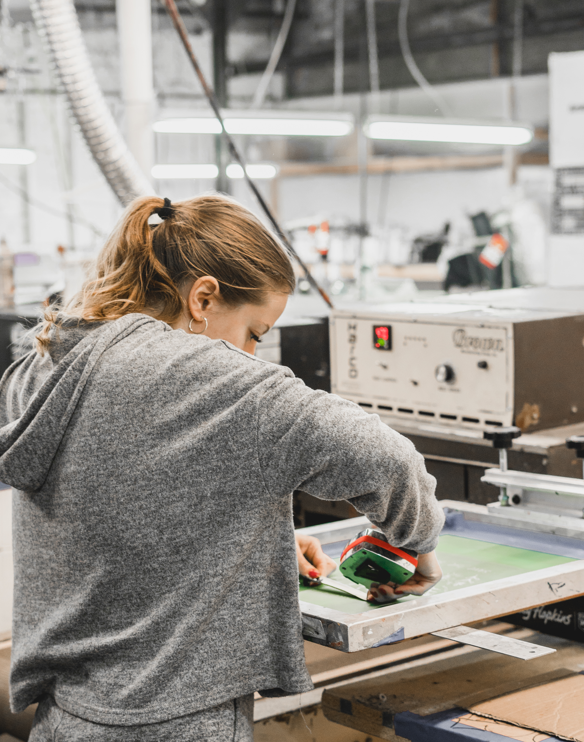 WITH LOVE FOR THE PLANET

We're doing our part to protect the planet and operate sustainably by minimizing the impact of our shipping and manufacturing processes. We do this by:




WHY WATER-BASED INK?
It's free of dangerous chemicals like PVCs and phthalates
It can be cleaned up using water - not harmful solvents
It soaks into fabrics, so our designs move and stretch, without cracking or fading with wear